Medicare Deductible and Medicare Costs in 2023
Inpatient Hospital Stay – You Pay….. (benefit period ends 60 days after release from care)
Medicare Deductible: $1,600 per benefit period
Coinsurance (days 1-60): $0 per day of each benefit period
Coinsurance (days 61-90): $400 per day of each benefit period
Coinsurance (60 lifetime reserve days): $800 per day after day 90 of each benefit period
Skilled Nursing Facility Stay – You Pay….. (3-day inpatient hospital stay required first)
Coinsurance (days 1-20): $0 per day of each benefit period
Coinsurance (days 21-100): $200 per day of each benefit period
 You will pay a $226 deductible before Original Medicare starts to pay. This deductible is once each year.
Generally, your cost (coinsurance)  will be 20% after the $226 Medicare deductible is met.
Those enrolled in Medicare Part B will pay the premiums listed in the table below (based on income).
Higher income earners will pay Part B IRMAA (Income Related Monthly Adjustment Amount).
Higher income earners enrolled in Part D (Prescription Drug coverage) also pay a Part D IRMAA.
Your Medicare Part B premiums are based on your tax return from 2 years prior.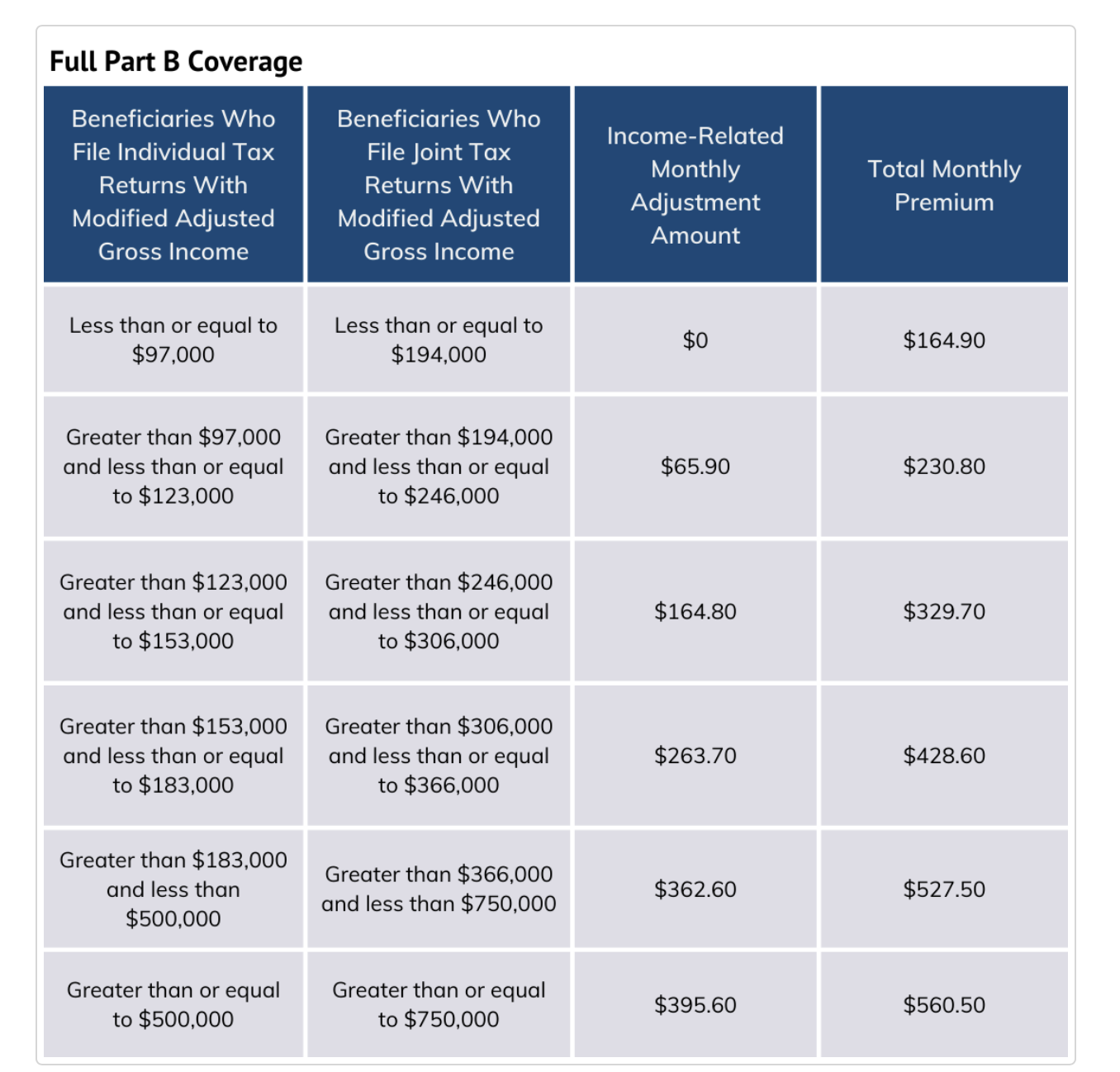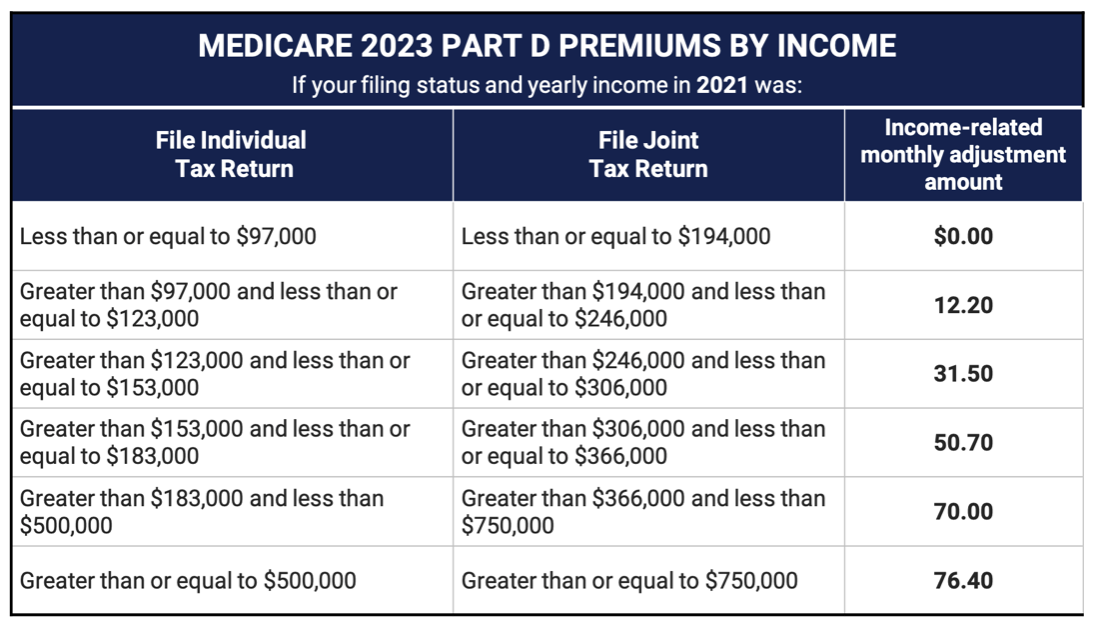 If you have any questions concerning your current coverage, please give us a call at 1-877-756-9005. Also, be sure to check the supplements overview page:
Medicare Supplements
, or if you prefer to view a holistic side-by-side Medigap plan overview head over to Medicare site by clicking 
HERE!