Medicare Premiums: IRMAA 2023
The Medicare Part B premium will be $164.90 for 2023.  That is a slight decrease from the 2022 monthly premium of $170.10.  The Part B deductible will also see a decrease.  The deductible will drop from $233 to $226.
Most Medicare beneficiaries will pay a monthly premium of $164.90 for Medicare Part B.  Some beneficiaries will pay more for Medicare Part B.  If your income falls into a higher bracket, you may have an income related monthly adjustment amount (IRMAA).  This income adjustment applies to your Part B premiums, as well as your Part D premiums.
What exactly is IRMAA? The Income Related Monthly Adjustment Amount, IRMAA, is an additional fee that you pay on top of your Medicare Part B and Part D premiums.  IRMAA payments are paid directly to Medicare.  Social Security determines if you are subject to IRMAA based on the income you reported two years prior.
The Social Security Administration looks at your 2021 income tax return to determine 2023 Medicare premiums.  IRMAA is calculated every year. Because it is calculated each year, you may pay this additional amount one year, but not the next if your income changes.
What are the income brackets for IRMAA Medicare Part B and Part D?  The following charts breaks down monthly  premiums by income.  Income ranges are listed for single and married Medicare beneficiaries.
2023 IRMAA – Medicare Part B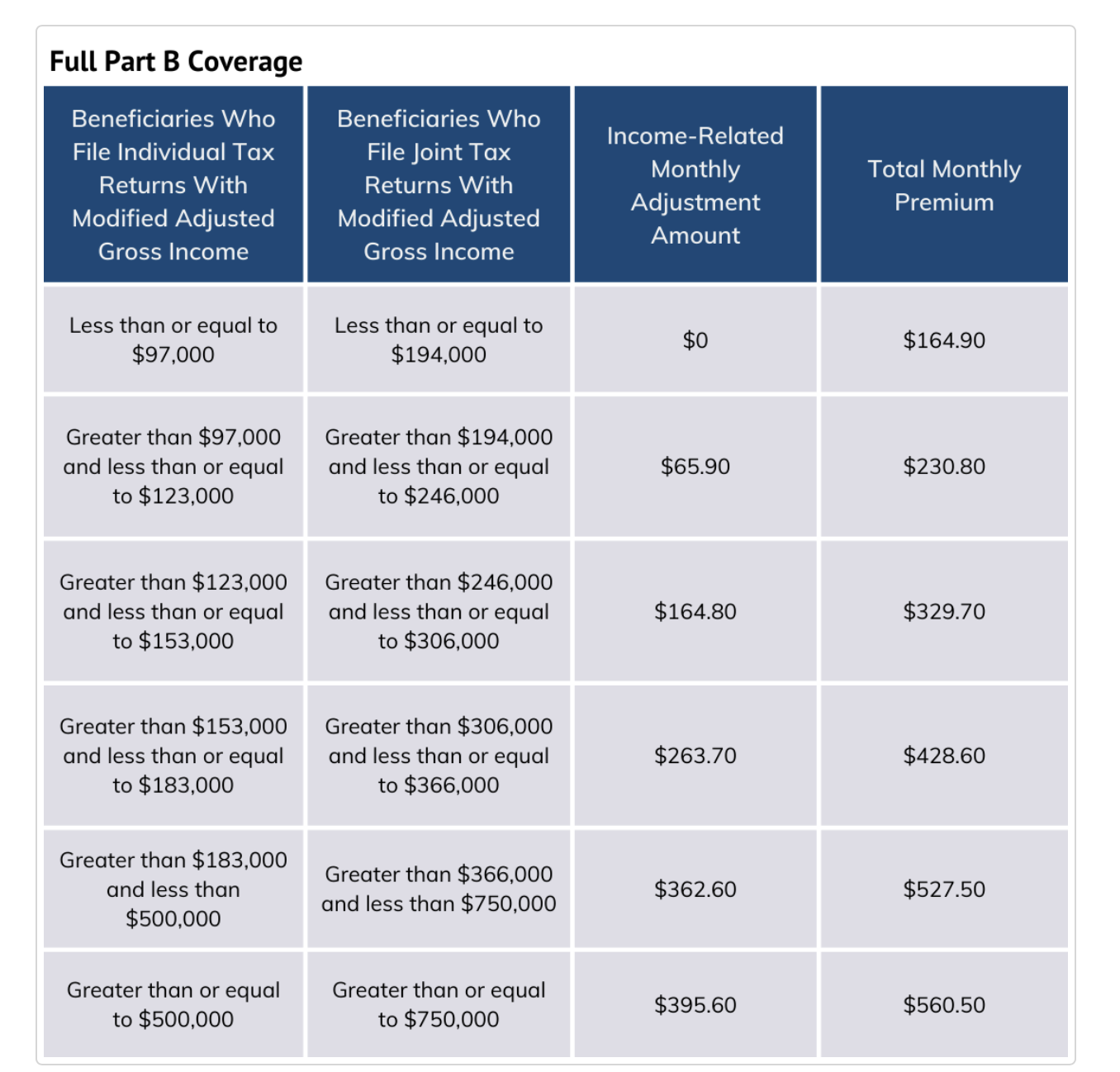 2023 IRMAA – Medicare Part D