Medicare Supplement Plans
What is a Medicare Supplement?
 A Medicare supplement, sometimes referred to as a Medigap Plan, is a form of health insurance sold by private insurance companies to cover the "gaps" not covered by Medicare.  It covers the deductibles and coinsurance that Medicare would otherwise require you to pay. A Medicare supplement covers the thousands of dollars in medical costs not covered by traditional Medicare.
If you have a Medicare supplement policy, Medicare will first pay its share of your medical expenses. Your supplement will then step in and pay. Medicare would be your primary insurance, while the Medicare supplement would be your secondary insurance.  Having this combination gives you the benefit of very little to no out of pocket medical expenses.
In summary, Original Medicare has "gaps" or "holes" that you must pay when you receive medical services.  A Medicare supplement pays for the cost of services that Medicare would pass on to you. In the event of an accident or dreaded disease the cost left to you could be several thousand dollars.  A Medicare supplement (Medigap) provides you a financial and mental peace of mind.
Original Medicare Only – What Will I Pay?
What are your costs if you only have original Medicare with no supplement? The Medicare Part A (Hospital) deductible is $1,600 for each benefit period. This is the amount you will have to pay out of your own pocket before Medicare begins contributing to your healthcare expenses. You could have to pay this deductible ($1,600) more than once during the year.  Your additional coinsurance you will pay under Medicare Part A depends on your benefit period.
For the first 60 days you are in the hospital, you will pay no coinsurance.
Beginning on day 61, you will pay $400 for each day of the benefit period.
If you are still in the hospital by Day 91, you will then begin paying $800. This is the beginning of your "lifetime reserve days," which is a total of 60 days to be used over the course of your lifetime.
Once you have exhausted all of your lifetime reserve days, you will pay the full cost of the hospital stay for each day.
Medicare Part B is known as medical insurance. This includes your doctors' visits, physical therapy and medical equipment. When Part B is combined with Part A, it is known as "Original Medicare."
The annual deductible for Medicare Part B  is $226. This is the amount you'll have to pay  before Medicare begins paying its share of your medical bills.  Once you meet your Part B deductible, you will responsible for paying 20% of any medical bill.  Medicare will pay the remaining 80% of the bill.  One thing to keep in mind is that there is NO cap on your 20%.
 Medicare Supplement Plans
There are 10 options when it comes supplemental coverage. Every Medicare supplement has to follow  guidelines created by Medicare.   Each standardized plan is identified by a letter. There is Medicare supplement Plan A, B, C, D, F, G, K, L, M and N.
You may also hear them referred to as Medigap plans.  Each lettered policy provides the same set of benefits from company to company. This means that Plan A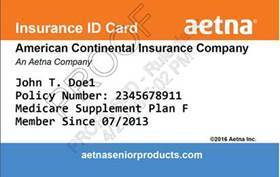 with Aetna has to offer the exact same medical coverage as Plan A with Cigna.
So, what is the difference? The difference is monthly premium between supplements with the same letter.  This allows us to shop multiple insurance carriers for the best rate. Two individuals can both have Medicare supplement Plan G with different companies.  Though the companies are different, the coverage is the same.
The three most popular plans among our clients are Plans F, G, and N.
What is a Medicare Supplement Plan F?
Medicare Supplement Plan F has been one of the most popular supplements in the nation. It pays 100% of the costs that Medicare would normally bill to you. This means that when you have Medicare supplement Plan F, you will not pay any deductibles. You will pay no copays. With Plan F, you have NO out of pockets.  Plan F is no longer available for individuals new to Medicare as of January 1, 2020.  Plan F is still an option for individuals that were Medicare eligible prior to January 1, 2020.
What is a Medicare Supplement Plan G?
Medicare Supplement Plan G is the second most comprehensive plan.  There is one difference between Plan G and Plan F  The difference is the Part B deductible. With Plan G you have to pay the Part B deductible each year. The Part B deductible is $226 per year as of 2023. More times than not, Medicare supplement Plan G premiums save you more than $226/year.  If you have Plan G your total out of pocket in a calendar year is $226.
What is Medicare Supplement Plan N?
Medicare Supplement Plan N is  the third most comprehensive plan.  This plan has gained popularity in recent years. Plan N will  have lower premiums than Plan F or Plan G.  It will, however, require a little more out of pocket costs.  Plan N requires you to  pay the Part B deductible ($226) just like with Plan G.  In addition,  your doctor may charge a copay up to $20 each time you visit your health care provider.  An E.R. visit will have a copay up to $50. This $50 is waived if you are admitted to the hospital.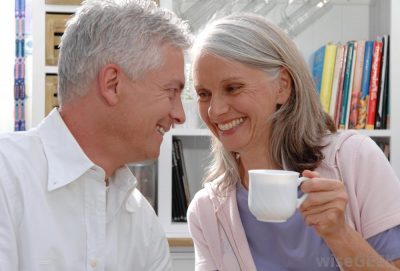 Choosing a Medicare Supplement
There are a few things that you will want to know before choosing a supplement.
Rates – What is the supplement premium? Most individuals pay this monthly and to make easy, it is usually done through bank draft.  This premium is paid to the company that offers your supplemental coverage.
You will also want to find how rates compare from other insurance carriers.  Remember, all plans with the same letter have to offer identical coverage.  There is no need to pay an extremely higher premium when the coverage is no different.
History Trends – Most policies will increase at some point to keep up with medical inflation.  What rate increases has the insurance provider had over the past few years?  Are these increases reasonable when compared to other carriers?
What is Not Covered by Medicare Supplement Plans?
Some things that are not covered by Original Medicare or your Medicare Supplement include:
Routine dental, vision and hearing exams
Hearing aids
Eyeglasses or contacts
Long-term care or custodial care
Retail prescription drugs
Check out our frequently asked questions page if your question wasn't answered here or call us!